DUPLICATE SCORECARDS
The following are scorecards that I have available for trade;

AUSTRALIAN SCORECARDS.


AUSTRALIAN CAPITAL TERRITORY.



NORTHERN TERRITORY.



NEW SOUTH WALES.

Aberdeen GC
Byron Bay GC
Camden Valley GR
Cobram Barooga GC (Old Cse)
Cobram Barooga GC (West Cse)
Commercial Albury GC
Coomealla GC
Deniliquin GC (18 Hole Card)
Deniliquin GC (Back Nine)
Deniliquin GC (Front Nine)
Dunheved GC
Eastlake GC
Featherstone GC (18 Hole Card)
Hume CGC
Howlong CGC
Leura GC
Muree GC
New South Wales GC (75th Anniversary)
Port Macquarie GC
Randwick GC
Richmond GC
Rich River GC (West Cse)
Springwood CC
Tamworth GC
The Australian GC (Members Card/Blue Cse)
The Lakes GC
Thurgoona CCR
Tocumwal GC (Composite Cse)
Tocumwal GC (Captains Cse)
Yarrawonga & Border GC (Lake Cse)
Yarrawonga & Border GC (Murray Cse)
Yass GC



QUEENSLAND.

Ashgrove GC
Surfers Paradise GC
The Grand GC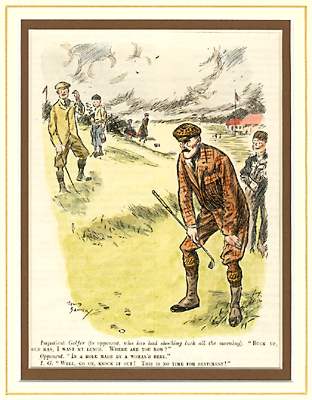 SOUTH AUSTRALIA.

Barmera GC
Big River G & CC (Player in Bunker)
Gawler GC
Goolwa GC
Mt.Lofty GC
North Haven GC(Register Stamp on Front)
Penfield GC
Port Augusta GC
Renmark G & CC
South Lakes GC
Stansbury GC
The Grange GC (Members Card)
Warooka GC
Wool Bay GC
Yorketown GC


TASMANIA.

Barnbougle Dunes (Forrester0-4 Hcp)
Barnbougle Dunes (Boobyalla 5-17 Hcp)
Barnbougle Dunes (Melaleuca 18-27 Hcp)
Barnbougle Dunes (Marram 28 & above Hcp)
Bicheno GC(9 Hole Cse)
Bridport GC
Burnie GC
Claremont GC
Deloraine GC
Orford GC
Scottsdale GC (Fairway/Large Tree)
The Tasmania GC
Ulverstone GC
Wynyard GC(9 Hole Cse)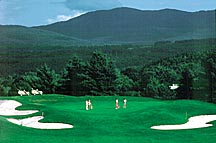 VICTORIA.


Anglesea GC
Avenel GC
Avoca CGC
Avoca CGC (Twilight Card)
Axedale GC
Barwon Heads GC
Barwon Valley GC
Bundoora Park GC
Casterton GC
Cheltenham GC (18 Hole Cse)
City of Kingston Public GC
Cobden GC
Cohuna GC
Cranbourne GC (50th Anniversary Card)
Curlewis GC
Dartmoor GC (Mens Card)
Eaglehawk GC
East Geelong GC (18 Hole Card)
Echuca Back 9 GC (Blue On White)
Echuca Back 9 GC (Green on White)
Hepburn Springs GC
Hidden Valley CC
Hidden Valley CC (Members Card)
Horsham GC
Jubilee GC
Kingston Heath GC (Members Card)
Kingston Heath GC (Temporary Card)
Kingston Heath GC (Members Temporary Card-2)
Kingston Heath GC (Lady Members Temporary Card-2)
Kooringal GC
Lancefield GC
Latrobe GC
Lonsdale GC
Metropolitan GC
Mooroopna GC
Mornington CGC
Murray Downs G & CC Resort
Murtoa GC
Northern GC
Port Fairy GC
Portsea GC
Quarry Hill GC
Queenscliff GC
Queens Park Public GC
Rushworth GC
Rutherglen GC (Back Nine Card)
Sandringham GL 1970's (Showing Wear)
Shepparton GC
Southern GC (Members)
Southern GC (Lady Members)
St.Arnaud CC
Tarrawingee GC
The Dunes GL
The Sands Torquay
Thirteenth Beach GL(Beach Cse)
Thirteenth Beach GL (Creek Cse)
Torquay GC
Trentham GC
Underbool GC
Victoria GC (2002 Australian Open Tournament Card)
Wangaratta GC (18 Hole Card)
Wangaratta GC (Back Nine Card)
Warrnambool GC
Wodonga CGC
Yarra Bend GC


WESTERN AUSTRALIA.

Broome GC
Corrigin GC
Fremantle Public GC
Hamersley Public GC
Kwinana GC
Lake Karrinjup CC
Lake Karrinjup CC (75th Anniversary)
Marri Park GC & T
Meadow Springs
Royal Fremantle GC (Ladies Card)
Royal Fremantle GC (Mens Card)(White/Gold Crown)
Royal Fremantle GC (Red Card-White/Orange Edging)
The Vines Resort (Lakes Members Championship Cse)
Waroona GC
Whaleback GC


Courses with ** after the name denotes card has been added to list since last update.
10 MOST WANTED CARDS LIST.
This list contains the names of courses from which I would like to obtain a scorecard. If anyone can assist please contact me at my e-mail address by clicking on the e-mail link at the top of this page.
1. Ellerston GC (New South Wales)
2. Nine Bridges GC (South Korea)
3. Ganton GC (England)
4. Shoreacres (Illinois)
5. Southern Hills (Oklahoma)
6. The Players Club at Woodland Trails (Indiana)
7. Diamond Run GC (Pennsylvania)
8. Friar's Head GC (New York)
9. Bandon Trails (Oregon)
10. Lagunita CC (Venezuela).
If you would like a copy of my International duplicate scorecards please e-mail me at
raidr11@bigpond.net.au
.

AUSTRALIA'S TOP 10 GOLF COURSES.
1. Royal Melbourne GC (Composite Cse)
2. New South Wales GC
3. Kingston Heath GC
4. Ellerston GC
5. Royal Adelaide GC
6. Metropolitan GC
7. Barnbougle Dunes
8. The National (Moonah Cse)
9. The Australian GC
10. Victoria GC
List courtesy of Australian Golf Digest. (March 2006 Edition).
Golf is a sadistic game probably played best by complete lunatics.